Largest Bitumen Importer in India
2022-06-23 Premium Petro Products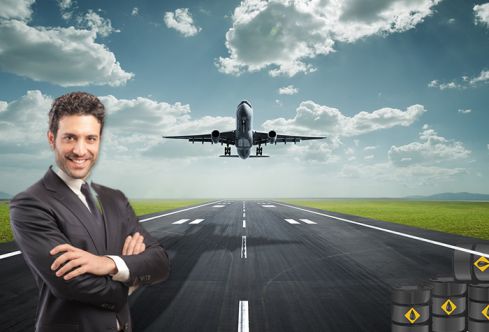 Largest Bitumen Importer in India | Top Bitumen Importer | Importers of Bitumen in India
Premium Petro Products is one of the Largest Bulk bitumen Importers in India. Premium Petro Products has come into existence as the authorized importer and supplier of a wide range of Viscosity Grade Bitumen and Penetration Grade Bitumen. We are approved and empanelled by the Government of Rajasthan. As we are the Top Bitumen importer in India, we provide the best Quality Viscosity grade bitumen. We are the 3rd Largest in the packed bitumen category in India and the 7th biggest bitumen supplier in India.
Bitumen is just another commodity traded in our country for many suppliers, but at PPP, we strongly believe that this is part of a nation-building activity, As Premium Petro Products is the biggest bitumen supplier in India so Quality and service are not the only aspects that need to be considered, but we also need technology and innovation in road infrastructure to help develop our nation.
Products Imported in India
In order to meet the diverse demands of our respected clients, we import certain High-Quality Bitumen products in India and are enthusiastically involved in offering a comprehensive range of Bitumen VG 10, VG 30, and VG 40 both in drums and bulk Bitumen Emulsions, Polymer Modified Bitumen, Crumb rubber modified bitumen.
VG-10 is the softest viscosity grade bitumen. It has a better performance in cold weather; thus, it is suitable for paving roads in a cold climate instead of the old 80/100 penetration grade
bitumen. The air temperature that matches VG-10 bitumen ranges from -100C to 250C. So, in hot climatic zones, VG-10 cannot provide desirable rutting resistance.
VG-30 is the most widely used bitumen for the construction of extra-heavy bitumen pavements that have to bear significant traffic loads. Importers prefer this type of bitumen because its performance in Indian road construction is proven. It is also suitable in areas that have a high temperature instead of the penetration grade bitumen. The more viscous the bitumen, the fewer the chances of being affected by water.
VG-40 is used in areas in which high pressure comes from heavy traffic loads, such as intersections, near toll booths, and truck parking lots. Due to the high viscosity of this bitumen, it is more appropriate for improving resistance to shoving and other problems associated with high temperatures and heavy traffic load. Industries use VG- 40 instead of the 40/50 penetration grade bitumen.
Supply Points
As an Indian bitumen importer Premium Petro Products has Several Supply points from where it dispatches Bitumen Products throughout India.
Some of the Supply Points are as: Kandla, Mundra, Pipavav, Jaipur, Jodhpur, Mumbai, etc.
Premium Petro Products has some Supply border points in - Nepal Birgunj, Biratnagar, Bhairahawa, Nepalgunj, Kakarvitta, Dhangadhi, Krisnanagar, and Still Going!
Specializations
Certified Importer
We are an authorized importer and supplier of bitumen empanelled with the Government of Rajasthan and Uttarakhand.
High-Quality Bitumen
We are providing the best quality bitumen to our customers under specific parameters as per the Indian Standards.
Laboratory Testing
Periodic testing, analysis, and quality check is done to ensure the Quality of bitumen.
Experienced Manpower
Our plants are managed by experienced professionals, and under their supervision, we deliver 'Premium' quality bitumen to our clients.
Expert Logistics Support
We provide packaging & dispatch of bitumen across India and its neighborhood.
Customer Oriented
Allying with us makes our clients highly comfortable as they know we follow ethical business practices and maintain transparency in our business deals.
Bitumen Importers in India
Among the list of bitumen importers in India, as we know that Premium Petro Products is the 3rd Largest importer of bitumen in India, so it maintains the Quality of the products accordingly. Meanwhile, a recent surge in prices in Iran and its subsequent impact on Indian domestic-listed prices may also push some traders to continue looking for imported cargoes.