A business guide to Bitumen, its applications, and availability in India
2021-10-19 Premium Petro Products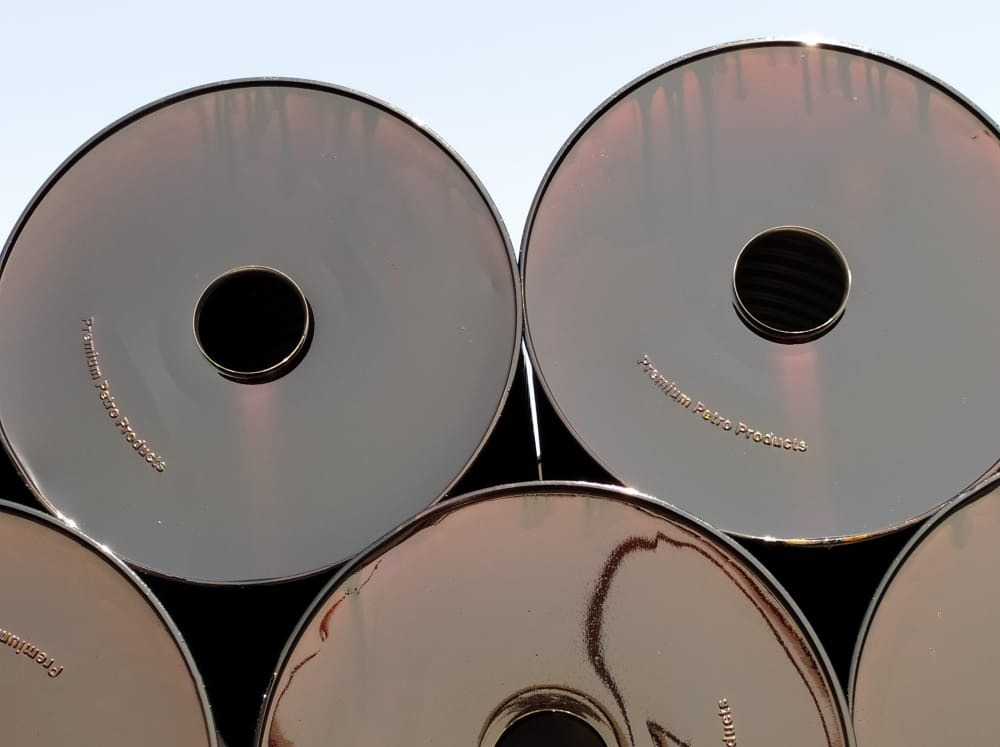 A business guide to Bitumen, its applications, and availability in India
We hear about Bitumen and its specific applications in floorings, schoolyards, racetracks, roads, and commercial establishment drive-ins. The highly sought-after by-product of crude oil distillation has a massive demand in the Indian subcontinent's construction and industrial artifacts.
India witnessed a whopping transaction revenue of more than
246.6 million USD in Bitumen in 2020;
going by these numbers in other countries, the demand is at an all-time high. Suppose you are in the market for high-grade Bitumen. In this case, you should first acquaint yourself with the textbook definition of Bitumen, its manufacturing process, the best manufacturers in the international market, and how to find premium-grade Bitumen in India.
What is Bitumen?
Bitumen is a runoff generated from fossil fuels. It's a natural resource, which is available as a fossil fuel remnant, and industrially manufactured. It consists of hydrocarbons with high molecular weight; the Bitumen produced exhibits adhesive properties that give it hardness, water resistance, and a higher melting point.
It is common knowledge that Bitumen serves as a critical ingredient for construction and masonry projects. Bitumen is pseudo-viscous and, under some ambient conditions, tends to retain a semi-solid form. This naturally occurring resource has a great demand across the globe in its processed form, which is commonly known as Asphalt.
How do we extract Bitumen?
Naturally, occurring Bitumen contains traces of calcium, sulphur, oxygen, and iron. As such, the Bitumen needs to be purified of these mixtures before usage. On the other hand, the industrial Bitumen manufacturing process requires you to distill crude oil at 200-degrees Celsius. This is further heated to a temperature of 300-degree Celsius to vaporize the crude oil. Once you finish extracting a few lighter fractional variants, which include the likes of gasoline, petrol, diesel, lubricating oils, and waxes from crude oil, you finally get Bitumen. As the final remnant of the distillation and petroleum extraction process, you must distill the crude oil. It is extracted via the process of vacuum distillation. This is carried out by pouring out the lighter fractions into separate distillation columns. The overall process is known as fractional distillation. Even though it is manufactured in plants, it also occurs naturally in oil sands, bituminous rocks, and pitch lakes. Ideally, it needs to be purified for practical consumption.
Types of Bitumen
The Indian market, just as its global counterpart, has widespread usage for Bitumen, in its various forms.
Oxidized Bitumen
Oxidized Bitumen is produced in different consistencies with varying softening points and penetration ranges. These different grades are used as anti-slip layer compounds, and sounddampening felt is used for making linoleum and cables. Oxidized Bitumen finds varied utility in plumbing works, and as a waterproofing agent to prevent water seepage. It can even find applications as joint filling material.
Penetration (paving grade) Bitumen
Penetration Bitumen is subjected to varying penetration tests to assess Bitumen's application in industrial, surfacing, and road construction projects. Bitumen is available in varying grades of penetration rating, such as 80/100, 85/100, 35/50, 40/50, 50/70, 60/70, and 160/220, each of which has found widespread application in these areas.
Paving-grade Bitumen is highly capable of absorbing shock. It exhibits immense cohesion in the face of regular wear and tear. Bituminous membrane products are used to construct roads, runways, highways, motorways, and rail platforms. It is also used to create mastic floorings for factories.
Polymer modified Bitumen
Polymer-modified Bitumen is used as canal lining to prevent erosion. Additionally, it is used to create tank foundations for holding various fluids. Some other uses include using it to prevent wear and tear on railway tracks, and roads to absorb noises and vibrations.
Bitumen Emulsions
Bitumen emulsions are used to provide dampness-resistant courses in masonry. It comes in three grades: slow-setting emulsion, medium-setting emulsion, and rapid-setting emulsion. Bitumen emulsion quality is inferred on the basis of water content, setting time, residue, sieving, and storage stability.
Cutback Bitumen
Cutback Bitumen is a special type of material that is produced by cutting Bitumen with solvents such as kerosene, gasoline, naphtha, etc. Different grades of cutback Bitumen are manufactured by controlling the Bitumen percentage versus the cutting agent. In some cases, cement is added as well. For example, rapid-curing cutback Bitumen consists of asphalt, cement, and petroleum-based solvents.
Bitumen applications
Bitumen's primary application in India and abroad can be condensed into the following points:
National and State Highway and road construction
Modified Bitumen is heavily used within road construction projects in India. In this particular scenario, construction companies use Bitumen modified with additives to give it a rubberized texture. It is also used to build pavements. Polymerized Bitumen and Crumb Rubber Modified Bitumen (CRMB) also finds use in such Govt.-sponsored schemes.
Airport runways
Bituminous asphalt is the base material for airport runways. Penetration grade Bituminous asphalt mixtures prove to be the most dependable version for such jobs. They are capable of handling the shear stress resistance, and regular wear and tear airports runways are usually subject to.
They are also used for rutting, shoving, and groove closure. Again, one has to opt for the right manufacturer to provide performance-indicative, quality-controlled Bitumen asphalt for airport runways. Penetration-grade 80/100 Bitumen is further used for bridge and dam construction, swimming pool construction, membrane linings, dune stabilization, reservoir linings, artificial water bodies, dam groutings, and much more.
Conclusion
Businesses may rely on Premium Petro for all of these operations, and beyond. Premium Petro represents the cream of Rajasthan's Bitumen manufacturing and supplying industry. We have assumed the onus of being a State Govt. empanelled Bitumen supplier in Rajasthan. Recently, we had the good fortune to be PWD empanelled by the Govt. of Uttarakhand as well. We are always at your disposal for queries and service requests for all things Bitumen, in India.